Our Favorite Salads in Atlanta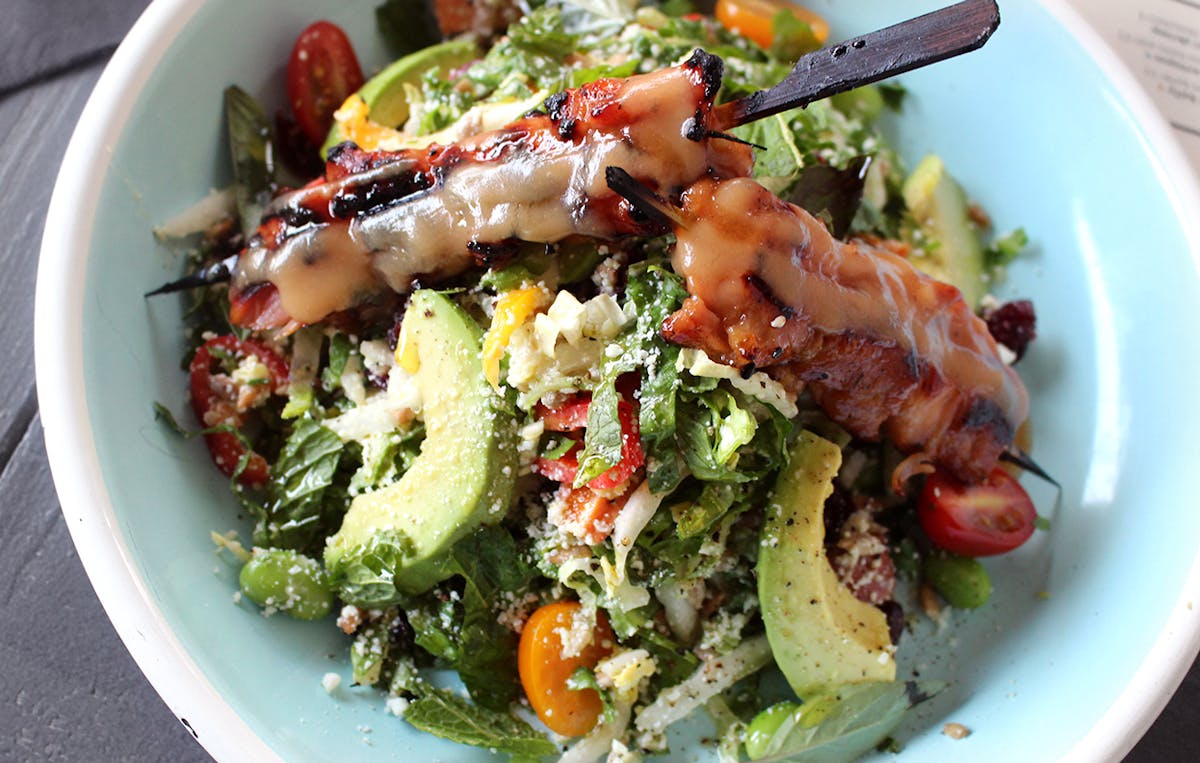 Real talk: salads can be hit or miss, and it only takes a few misses to write them off all together. To be fair, salads aren't super exciting to begin with. Generally regarded as bland and unfulfilling, they're ignored by both consumers and kitchens. But it doesn't have to be this way. In order to break the feedback loop of negative salad experiences, someone's got to show love to the ones that really deserve it.
For us, salads that stand out are the ones that show thoughtfulness. They're playful and surprising with bright flavors that pop through contrasting textures. Good salads are ones that remain interesting bite after bite, resulting in a sum that is greater than its individual parts. With the right care, salads can be one of the most dynamic options on a menu. We've compiled a list of our top favorite Atlanta salads that go beyond the ho-hum standard and have us constantly craving them.
1. Star Provisions – Duck Confit Salad
bitter greens, dried cherry, mustard
2. Upbeet – Aloha Bowl
bamboo rice, mango, fresh jalapeños, scallions, avocado, toasted coconut, macadamia nuts and house made ginger miso dressing with fair trade, wild-caught tuna poke
3. Houston's – Grilled Chicken Salad
honey-lime vinaigrette, field greens, peanut sauce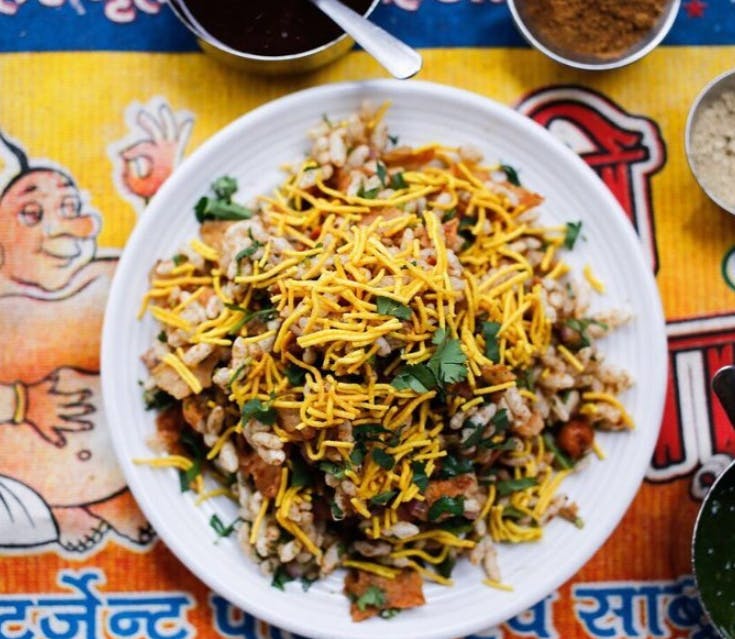 4. Chai Pani – Tandoori Chicken Salad
pulled tandoori chicken over shredded cabbage, carrots, scallions, and roasted cashews topped with toasted sesame seeds, cilantro, crispy chickpea noodles, house-made cumin-lime dressing
5. The Butcher The Baker – Grain Salad
farro, pickled onion, field peas, cherry tomato, arugula, tomato vinaigrette, sunflower seeds, goat cheese
6. True Food Kitchen – Seasonal Salad
butternut squash, cauliflower, brussels sprout, cannellini bean, organic kale, horseradish vinaigrette, toasted mulberry, pomegranate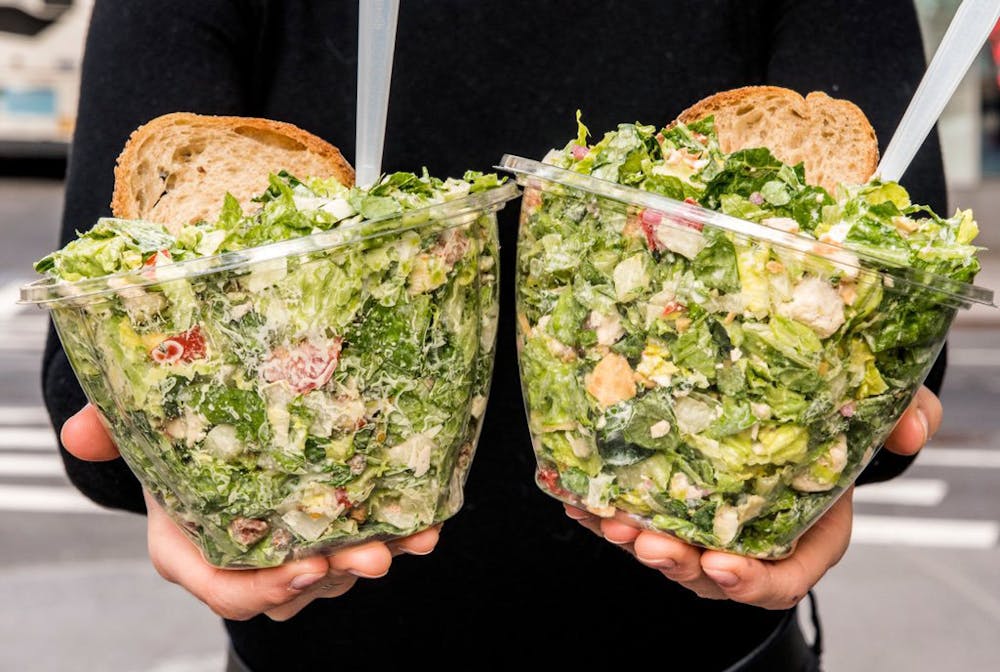 7. Chopt – Kebab Cobb Salad
falafel, romaine, Mama Lil's spicy peppers, pickled red onion, feta cheese, pita chips, Greek yogurt tzatziki
8. La Fonda – Grilled Pork and Mango Salad
tender strips of fresh pork, marinated in a mango vinaigrette, grilled with fresh mango, red and green peppers, tomatoes and red onions served over a bed of mixed field greens with a creamy mango vinaigrette
9. Yalla – The Shouk Bowl
shawarma, fries, hummus, baba ganoush, Israeli pickles, cole slaw, harissa, tahini, amba
10. DUH our very own WB Chopped Salad
avocado, edamame, dried cranberries, sunflower seeds, seasonal vegetables cotija cheese, sour orange vinaigrette