Bird Bricks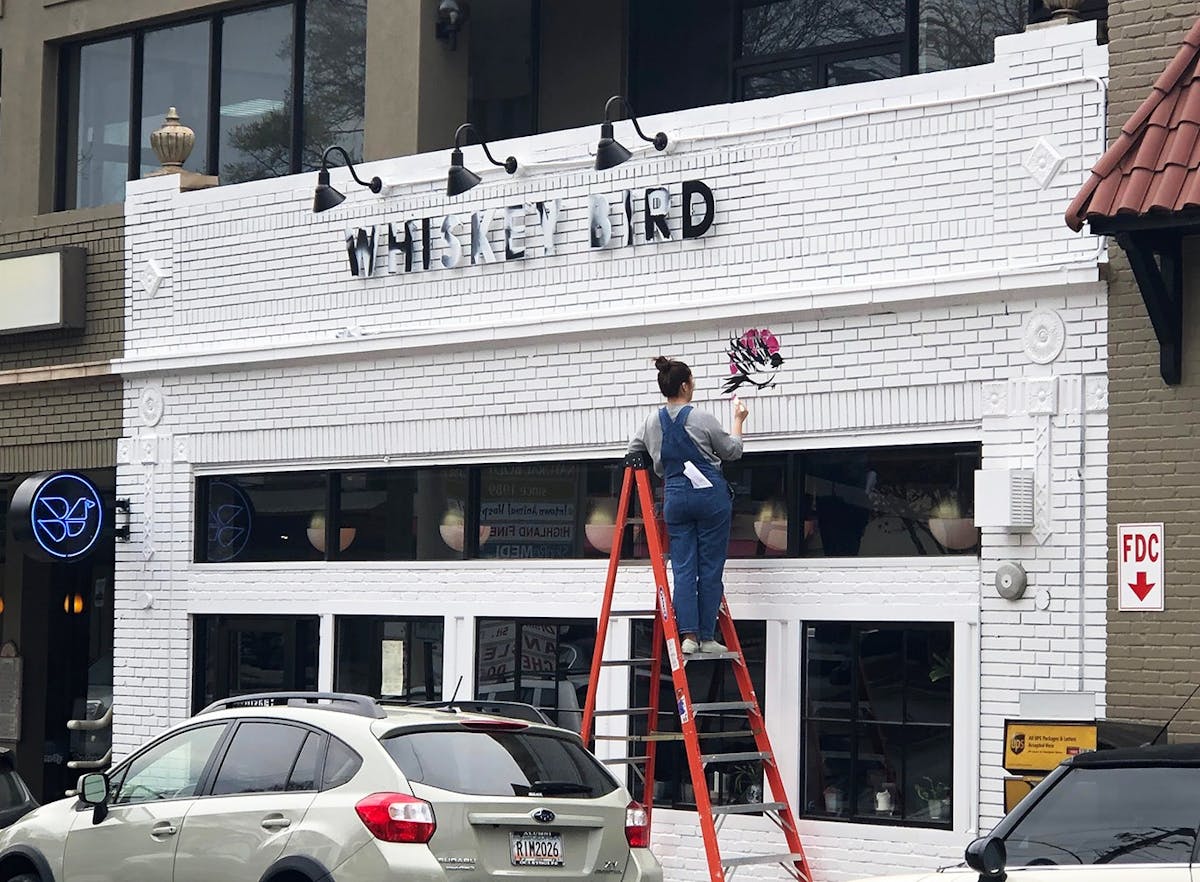 We're SO excited to share our latest passion project, Bird Bricks. We've been dreaming of this day for so long - the day when we could finally get some local artists to leave a lasting impression on our space. Bird Bricks will be a collective group of micro-murals on the facade of our restaurant that will highlight Atlanta's creative talent and bring more color and creativity to the historic neighborhood of Morningside. Each participating artist will paint a bird inspired our logo and the end result will look like a flock of birds, diverse yet all moving towards the sky.
When we began, we reached out to maybe 30 or so artists of all different styles and backgrounds. We had no idea if any would be interested, but we were game for whatever was to come our way. It was no surprise to us that the majority of those who wanted to be a part of it were a lot like us - community-focused and willing to expand their horizons, even if they had never painted an exterior prior to this. Artists include: Monica Alexander, Brittany Baum (Gabeaux), Taylor Griffis, Allison James, Cameron Jeffrey, Angie Jerez, Nicole Kang, Corrie Ladd, Blayne Macauley, Erin McManness (Paper Raven Co), Sarah Neuburger, Sanithna Phansavanh, and Meredith Anne White
The goal for this project is to engage the broader Atlanta community and bring more vibrancy and color, figuratively and literally, into Morningside Village. Some of the artists are known for their murals, others are known for fine art and some are illustrators or graphic designers. We reached out to artists based on the merit of their talent and their relationship to the neighborhood or the restaurant. And we especially wanted to pursue artists who are not always given the opportunity to do public work in a highly visible location.
We're truly thrilled to see what's going to happen and look forward to the official celebration of Bird Bricks at our 2nd Anniversary on Wednesday, April 3rd. Join us that evening to not only celebrate our second year in Morningside, but also this incredible group of talented artists! Click here to make a reservation.