Five Spice Holiday Cocktails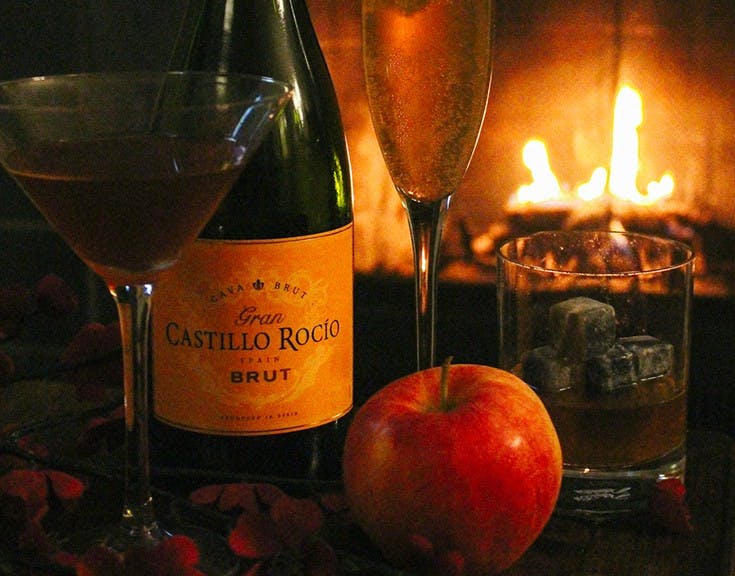 Okay, we'll admit it. We're guilty of being quite delinquent with our blog posts! This year has gone by so fast, but we promise that we're going to be better about bringing you more recipes and behind-the-scenes in 2019. To tide you over, we figured alcohol was the way to go.
The holiday season is such a lovely time for love, friends, and family but we know it can stress out all you hosts and hostesses out there. We wanted to create a cocktail hack that will make your guests think you're cool and trendy without you having to break a sweat.
The key is really in this five spice syrup. If you don't have five spice in your cupboard, we promise it's worth buying at the grocery store (but you can also use all spice if needed). Using an Asian five spice blend is a great way to give a subtle update to your cocktails while maintaining the holiday spirit you're looking for.

Five Spice Simple Syrup
1 cup demerara sugar (can substitute with sugar in the raw)
2 Tbs chinese 5 spice (can substitute with all spice)
1 cup boiling water

Stir all ingredients together and let steep for one hour.
Strain through a fine sieve to remove any spice pieces.
We suggest you play around with this simple syrup and see what suits your fancy!
This is what we came up with...


Christmas in Tokyo
(spiced old fashioned)
2 oz Toki Japanese Whisky (can substitute your favorite bourbon or whiskey)
1 tsp 5 spice syrup
1 dash angostura bitters
1 dash orange bitters

Stir ingredients with ice, strain and serve in a rocks glass neat or on the rocks.
Garnish with a lemon twist and cinnamon stick.

Holiday Derby
2 oz bourbon
2 oz fresh pink grapefruit juice
0.5 oz 5 spice syrup

Shake all ingredients with ice and strain into a coupe.
Garnish with a grapefruit twist.
If you end up making this or some other cocktail with the five spice syrup, take a pic and tag us on Instagram or email it to us - we'd love to see your creations. Happy Holidays from us to you!