guide to japanese whisky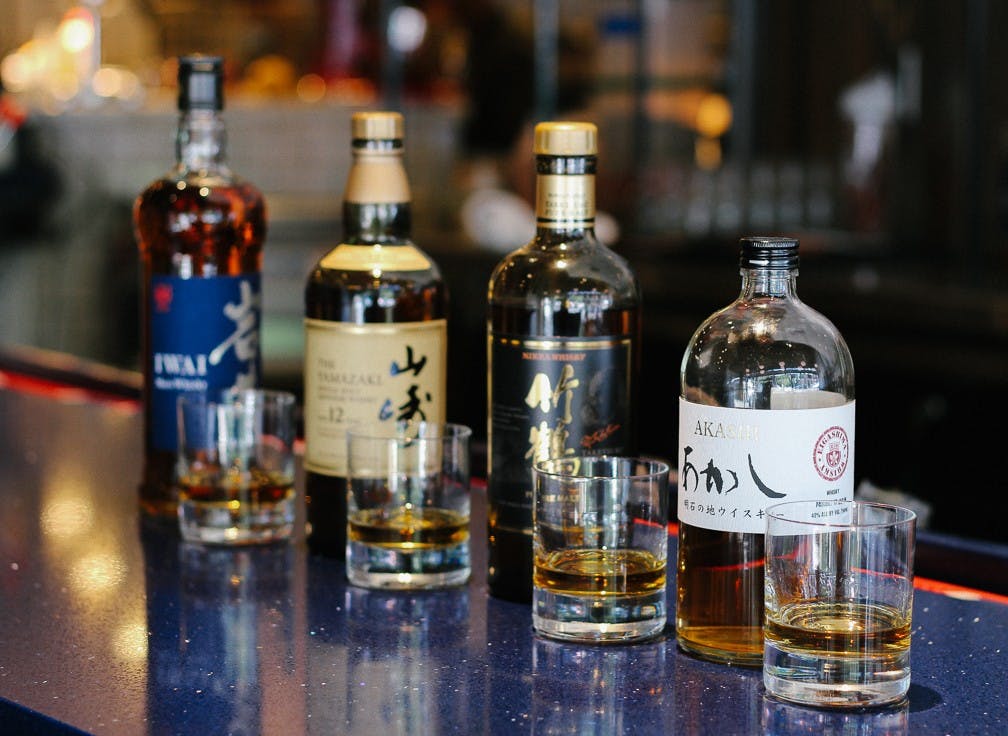 You may have guessed that we have a little love affair with Japanese whisky. But we know it can be overwhelming to see rows and rows of these bottles, so our good friend Tyler Francisco put together a handy-dandy guide on the flavor notes for you to explore. These are some of the highlights; visit us in person to see the rest!
Beginning in 1870, with its first commercial output in 1924, Japanese made whisky began with the Yamazaki distillery. The liquor importer, Shinjirotorii hired Masataka Taketsuru, who studied scotch whisky extensively. These pioneers went to great lengths to recreate scotch but with the Japanese palate in mind. Torii chose a suburb of Kyoto, where the water is crystal clear, as the famous tea master Sen No Rikyu had his tea room in the vicinity for the same reason. In 1934, Taketsuru left to open his own distillery in Hokkaido, due to its similar geography to that of Scotland, which later became Nikka. Hakushu 12 yr and Nikka Yoichi are superb single malts, while Hibiki Harmony and Toki Suntory represent delicious blends.
Mars Iwai
Nagano, Japan
80 proof
From Japan's highest distillery, sweet pear, quince, maple,
buttered corn and vanilla characterize while finishing soft and
remarkably smooth.
Yamazaki 12-year Single Malt
Osaka, Japan
86 proof
Pure gold in color, peach, pineapple, grapefruit, clove, candied
orange, vanilla and mizunara (Japanese) oak on the nose. Hints of
coconut, cranberry, butter on the palate with sweet ginger, cinnamon
and a long finish.
Nikka Taketsuru Pure Malt
Sapporo and Sendai, Japan
86 proof
Single malts from both Yoichi and Miya Gikyo distilleries blend
beautifully in bright scents of red and tart fruits with flavors of spicy
clove, cherry and menthol. A rich fruit-filled finish follows.
White Oak Akashi Blended Single Malt
Osaka Yamanashi and Aichi, Japan
80 proof
Cereal, caramelized sugar, vanilla custard, apple and barley malt hover as sweet fudge, baking spices, fennel and a light wasabi heat settle.
Hints of peat, toffee and oak continue lush and medium.
Toki Blended Whisky
Osaka Yamanashi and Aichi, Japan
86 proof
Crystal gold in color, basil, green apple and honey condense to
grapefruit, peppermint, white grape and thyme on the tongue. Subtly
sweet and spicy, vanilla bark, white pepper and ginger peer through
the finish. Blended from Yamazaki, Hakushu and Chita distilleries.
For more info on our whiskeys, read more here!