How to Choose a Good Rosé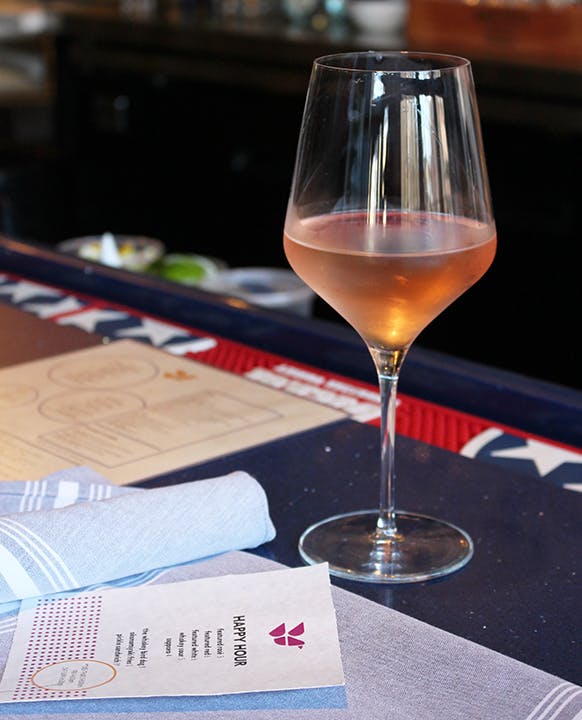 With the sun finally shining and summer on its heels, it's that time of year again: rosé season. Rosé's popularity continues to rise thanks to its ease of drinkability and instagrammable color. It is unpretentious, uncomplicated, and often attractive drink as the warmer months approach us. Buying wine can be intimidating for anyone new to the game (and even for those of us not so new), so in a sea of pink and peachy shades, how do you select a rosé that's actually worth the hype?
Bad news first: it is actually possible that you can end up with an imitation rosé, in the same way that you can end up with any less-than-stellar bottle of wine. Good news is it's not difficult at all to find a reasonably priced rosé at your local restaurant or wine shop that will be exactly what you've been looking for to drink all summer long.
Here are our tips to remember while you're perusing:
Stick with what you like! If you know you like a particular region, start by trying rosé from that region as well.

French is king. With Provence being the arguable birthplace of the rosé we all of, it just can't get much better. Close your eyes and imagine yourself on the Mediterranean coast, soaking up the sunshine and sipping on that light refreshing glass of wine.

Old world rosés (France, Spain, Italy) tend to be crisp and tart, whereas New World rosés (USA, Australia, South America) tend to be fruitier. Go for whatever suits your preference best!

It doesn't have to be expensive to be good. Unlike some other varietals, rosé is actually one of the most affordable categories of wine. But still, do stay far away from the cheaper mass-produced bottles by big names.

It doesn't have to be complex to be good; you simply want the right fruitiness level to suit your palate

Stay away from big producers simply hopping onto the #yeswayrosé trend. Any bottle that doesn't specify where it was produced or looks like a marketing gimmick is not what you want to spend your money on.
And then when you get home, chill your rosé ASAP! Have you ever heard someone complain that a rosé is too cold? We didn't think so. When the temps rise, so does everyone's desire to drink an ice-cold glass of pink. Stop by Whiskey Bird and try some of our favorite rosés:
Clementine, a French sparkling brut rosé
Brooks rosé of pinot noir from the Willamette Valley in Oregon
H&B (hecht & bannier) rosé from the Côtes de Provence in France
Or swing by Highland Wine to pick up a bottle to enjoy at home!