La Croix Cocktails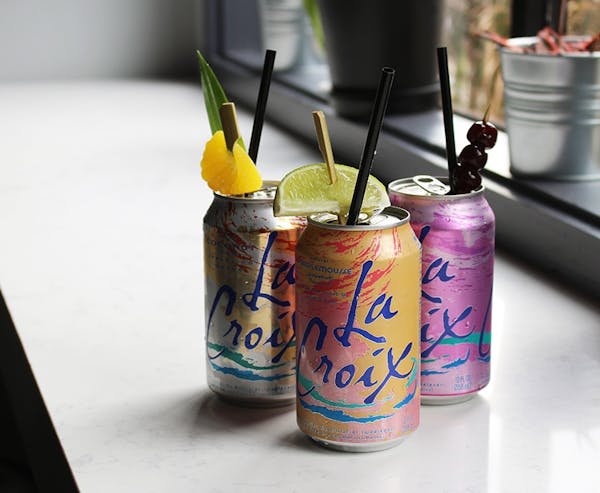 As summer wears on, we are always searching for new thirst-quenching cocktails to help us beat the heat. When we think "refreshing"... our heads immediately went to La Croix. Flavored sparkling water is making big waves in the beverage industry so why not turn them into cocktails?
Introducing three new La Croix cocktails, each served in their respective cans and each the perfect patio drink for all these warm late nights. The Colada, the Paloma, and the Punch, are a mix of La Croix love and classic cocktail respect. They're light, effervescent, and easy to sip.
Here's our La Croix Paloma recipe:
1 can La Croix Pamplemousse
1 oz blanco tequila
1 oz orange brandy or triple sec
1 oz fresh grapefruit juice
Pour out 3 oz of La Croix and fill the can with the remaining ingredients. Garnish with a straw, fresh fruit, an umbrella... whatever your fancy! For those who shy away from tequila, try a Greyhound version and substitute with vodka instead of tequila.
This cocktail special will be available through Labor Day so come on over to Morningside and bring a friend. All you need to say are those three magical words: La. Croix. Cocktails.