Yah-key-tore-ee, Diff-er-ent-lee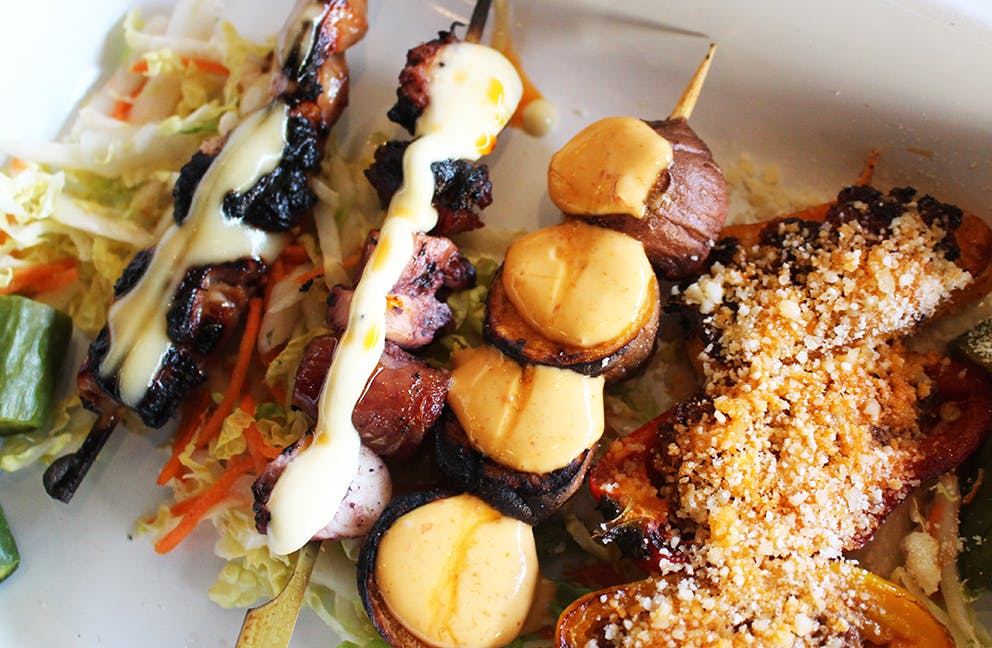 Yakitori is one of our signature items, but you might be surprised by its humble Japanese origins. Traditionally you would find yakitori as bite-sized cuts of chicken skewered, grilled over charcoal, and enjoyed casually as street food, at sporting events, and after work with a beer. The flavor is usually subtle with a hint of salt or salty-sweet as a result of its uncomplicated preparation. The actual word yakitori directly translates to "grilled chicken" and can refer to both a single skewer or multiple skewers.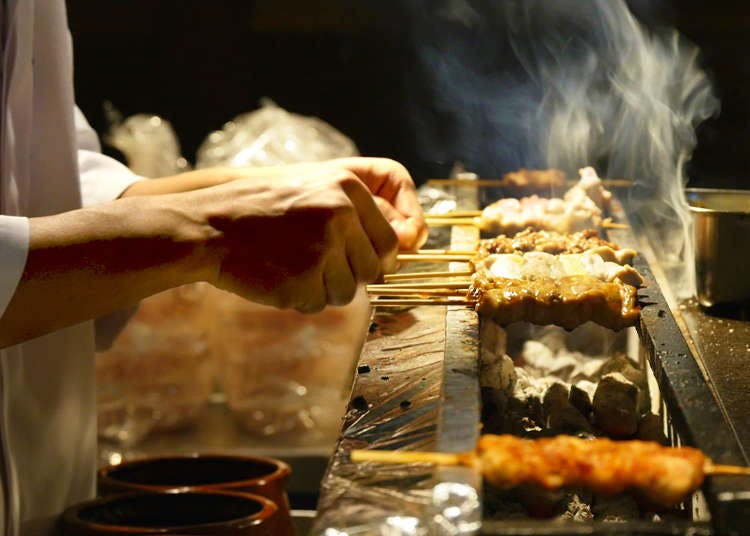 We took inspiration from traditional yakitori and added a little creative flair with some unexpected ingredients. Expanding the definition of yakitori to include components beyond chicken was a must for us; think sweet potato, mushrooms, even octopus and Chinese sausage. Instead of going for subtlety, we decided to make our yakitori with bold, enticing flavors that we ourselves would crave. When you get a lineup of crispy bites with a drizzle of silky sauces perfectly paired to match, you know you've met the ultimate finger food.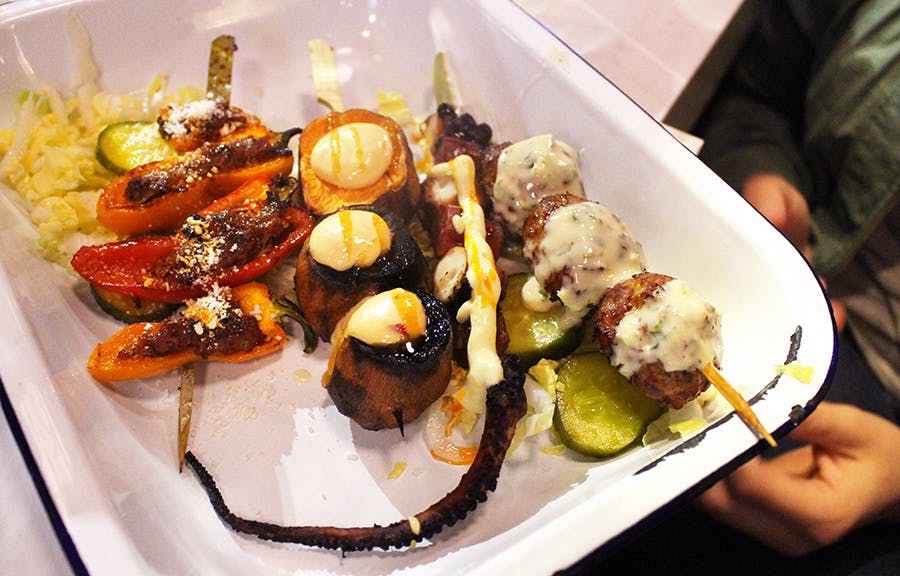 Best of all, yakitori are easy to share among groups (watch out for sneaky hands though!) and they won't leave you with an embarrassingly full mouth just at the moment the conversation turns to you. We've taken these simple light bites and pumped up the flavor to create something that is modern yet still rooted to its original purpose: to satisfy your cravings while fostering the connections between you and the people you choose to enjoy it with.