Spotlight on Kaiti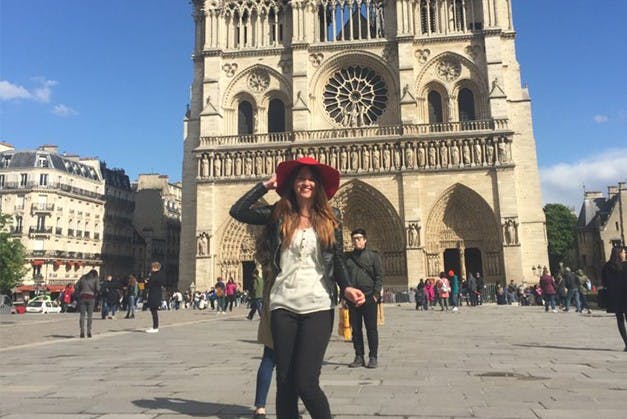 We feel pretty lucky to have a group of servers who are talented, creative, and motivated individuals. It makes a real difference that everyone on the team is committed to making Whiskey Bird the best it can be. Kaiti is true example of that – she's a natural leader and role model for the rest of the waitstaff, taking ownership in everything she does which in turn betters the entire WB experience for our guests.
Name: Kaiti
WB Position: Service Manager
How long you've been working for WB: Since April 2017 when we opened!
Day Job: I'm a full time student.
Where are you from and what brought you to ATL?
I'm originally from DeKalb, Illinois and then when I was 11 my mom moved us from one small town to another, in North Georgia. Then I moved to Atlanta in 2013 for college!
Name some of your fave ATL spots!
Some of my favorite spots are The Vortex, Grindhouse, Ladybird, and anywhere I can get good Italian or Mexican food!
Guilty pleasure
My guilty pleasure would be sweet wines. Taylor makes fun of me for it all the time, but I love sweet wines.
If you could have dinner with any person, dead or alive, who would it be?
Cassie De Pecol! She was 27 when she earned a spot in Guiness World Records for being the youngest, solo, female traveler to visit all 196 countries. I think she's amazing and I could learn a lot from her.
Dream job if money were no object?
This is the hardest question, because I want to do everything! I think if I had to choose something, I'd like to teach abroad somewhere. Or maybe run some type of organization that would promote education world wide. Either way, definitely something where I can teach and travel.
Favorite thing about working at Whiskey Bird?
If I have to choose one thing, because honestly I love everything about working there, it would be the people I work with. Everyone is just really friendly, and it makes for a fun environment at work.
Fave Whiskey Bird dish?
My favorite dish would have to be the Korean Rice Cakes. The dish has so much flavor and is very unique. My favorite drink would be the Japanese Godfather. It combines two of my favorite things, whiskey and amaretto, and it's pretty tasty!