We're Nanofarmers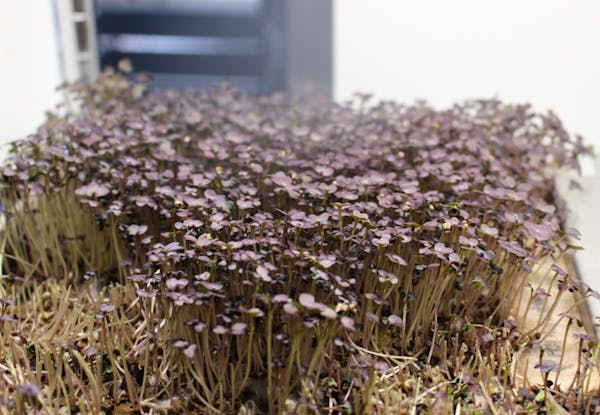 When it comes to food, we can all agree that fresh is best. But what do you do when you can't always get fresh or you don't live next door to a farm? You do what you can. You purchase from local farmers, you go to your weekend farmer's market. And if you're us… you install a Replantable Nanofarm. One week later, Whiskey Bird is now Nanofarm to table!
Thanks to the team at Replantable, we've made use of our back hallway to grow a variety of microgreens using their patent-pending Plant Pad system. All we had to do was select our choices, install the shelves and Plant Pads, and watch them grow! Literally within a week, we were harvesting micro greens and putting them straight into our dishes.
We admire their mission, to turn back the hands of time to when industrialization didn't dictate what you bought and consumed. The evolution of food and farming production led to the proliferation of greens that were fast and easy to grow – not necessarily the tastiest or most nutritious. Replantable provides a solution for those who want to grow greens, but don't have the wherewithal, space, or supplies to sustain growing them outdoors. Oh and don't worry, they also have smaller Nanofarms for you to have in your own house! These systems save money and produce fresher, tastier, chemical-free greens than what you can buy in your local grocery.
So if you see some micro greens on your WB plates, they were harvested from only a couple steps away. Next time you're at the restaurant, be sure to check out the nanofarm!